CONTENTS
Welcome at the rock-year 1998 according to Gillespy.
This site contains:

CD List 1998

Playlist 1998

Concerts 1998

Comment

Pictures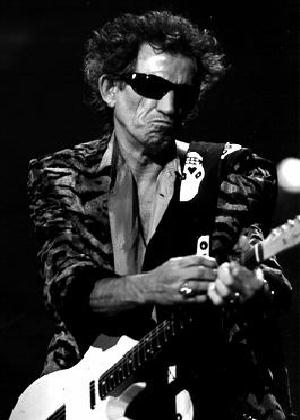 Keith Richards and the Rolling Stones were giving six live-concerts in The Netherlands and recorded another live-album 'No Security'.





Rolling Stones, Malieveld The Hague, september 05 1998. 86.000 fans go wet and wild.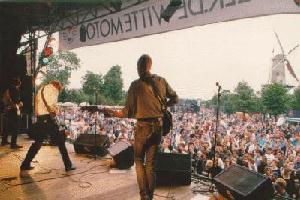 Open air Waterpop festival, Wateringen The Netherlands, august 1998.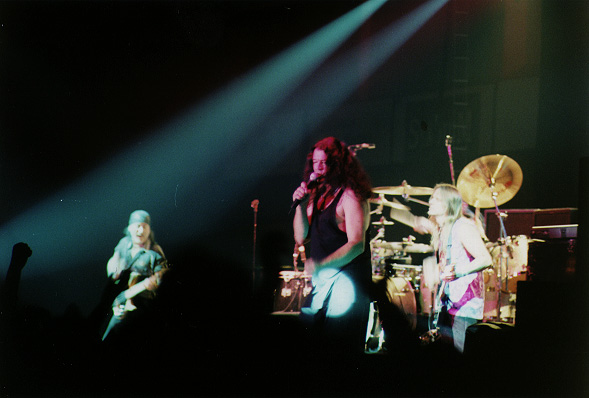 Deep Purple in the Rotterdam Ahoy Hall, october 1998.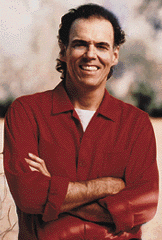 Read an album review about John Hiatt's 'Best Of'.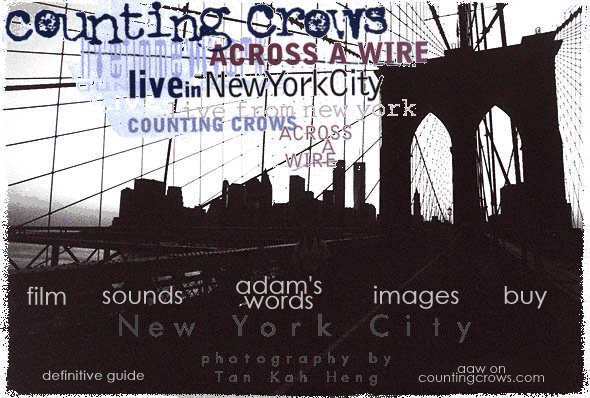 The wonderfull Counting Crows double-album 'Across A Wire' was recorded in New York City.






Toto dedicated their 'Toto XX' album to Dutch DJ Alfred Lagarde (Big Al), who died januari 1st 1998 at the age of 49.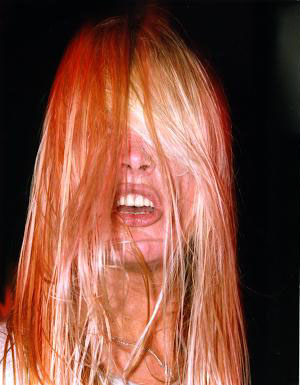 You can hear the song 'Nobody's Wife' of Dutch female singer Anouk on the 'Ready To Go' collection.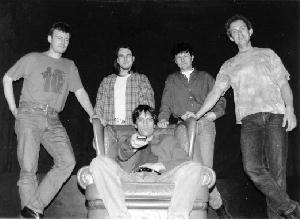 Do Dutchmen have the Blues? Indeed! Original blues- and bluesrock songs on Blue Dirt's live-album 'Bottle Up And Go'.


---
GILLESPY'S ROCK-MUSIC REVIEW 1998

CD TOP-10 1998
1. Rolling Stones - No Security (live)
2. Lenny Kravitz - 5
3. Deep Purple - Abandon
4. Counting Crows - Across A Wire (2CD/live)
5. John Hiatt - The Best Of (2CD)
6. Ron Wood - Slide On This (remix)
7. Heart - The Best Of
8. Women Of The 90's (compilation) - Ready To Go 1
9. Blue Dirt - Bottle Up And Go (live)
10. ToTo - Twenty Years Of Service '77-'97 (ToTo XX)








PLAYLIST TOP-10 1998
1. Rolling Stones - St. Louis - live ('97)
2. Stevie Ray Vaughan - Live Alive ('86)
3. Lenny Kravitz - 5 ('98)
4. Acda & De Munnik - Acda & De Munnik ('97)
5. Willy DeVille - Big Easy Fantasy ('95)
6. Keith Richards & the X-Pensive Winos - Toronto '93
7. The Jimi Hendrix Expierience - Electric Ladyland ('69)
8. Bruce Springsteen - In Concert ('93)
9. John Hiatt - Greatest Hits And More ('98)
10. Crowded House - The Very Best Of ('96)







CONCERTS 1998
1. Rolling Stones - Malieveld Open Air Concert, The Hague Holland (05/09)
2. Rolling Stones - Amsterdam Arena Stadium, Holland (05/07)
3. Lenny Kravitz - Statenhal, The Hague Holland (04/12)
4. Deep Purple - Rotterdam Ahoy Hall, Holland (12/10)
5. Waterpop '98 - Hofpark Open Air Concert, Wateringen Holland ( /08)










COMMENT



Proudly at number one this year, it'll suprise nobody, The Rolling Stones. De Greatest Rock 'n Rollband in the world were this summer for five concerts in Amsterdam and one in The Hague. Concert-organisation Mojo sold 347.277 tickets for the Dutch appearances. Lenny Kravitz appeared on stage in The Hague for a one-night funk-rockshow with rhytm and blues, dance and ballads. The oldies of Deep Purple, without Richie Blackmore but with Steve Morse, were still going strong with tuneful heavy-rock in Rotterdam. Read miscellaneous Deep Purple concert reviews . Free open air Waterpop in the Westland was cozy and wettish (rain and beer :) Unfortunately not much rock-music worth mensioning over there but we were enjoying ourselfs and that's the main thing!

About my rock acquisition in '98 the following: "Twenty Years Of Service '77-'97" (Toto XX) was dedicated to Alfred Lagarde. Big Al was a Dutch DJ and a huge Toto fan. He was close to the band and hardly missed a show when they toured the Netherlands. In his famous radio show "Countdown Cafe" he played lots of Toto music and interviewed the guys in the band whenever they were around. He would surprise the band by showing up in foreign countries just before a show or in the middle of the night. In 1992 he recorded the live show in The Netherlands which was the basis for the "Absolutely live" album. He died on January 1st 1998 at the age of 49. Also the tributeconcert "A Farewell To Big Al" in The Hague with gigs of Mothers Finest, Golden Earring, Anouk, Ad Vandenberg and others, was verry affected. On the other hand was the blues-gig of Blue Dirt one big hompin', stompin', greasy party 'cause their first live-album was recorded: "Bottle Up And Go!". The ladies that entertained me on CD are named Ann & Nancy (Best Of Heart ;) and various girls (Joan Osborne, Tracy Bonham, Tori Amos, Meredith Brooks, Anouk a.o.) on "Women Of The 90's" . Great lyrics and ballads of John Hiatt and Adam Duritz (Counting Crows) on their contribution to 1998. Deep Purple was a big influence on todays hardrock bands, "Abandon" is another 24 carat ornament in their own treasure-chamber. My mamma said that my life was just a gift, Lenny Kravitz fifth album is also gift to cherish. 'Woody' is sliding again and he's gonna knock yer teeth out on this ultimate album.

The playlist in 1998 goes without saying I suppose, with every state of mind another tune. Click for the monthly updates on Gillespy's Playlist Page.
Keep On Rocking!









Rolling Stones Setlist, september 05 Malieveld The Hague

- Satisfaction
- Let's Spend The Night Together
- Flip The Switch
- Gimme Shelter
- Sister Morphine
- You Got Me Rocking
- Saint Of Me
- Out Of Control
- It's Only Rock And Roll
- Miss You
- Thief In The Night (Keith)
- Wanna Hold You (Keith)
- Little Queenie (center stage)
- I Just Wanna Make Love To You (center stage)
- Like a Rolling Stone (center stage)
- Sympathy For The Devil
- Tumbling Dice
- Honky Tonk Women
- Start Me Up
- Jumping Jack Flash
- You Can't Always Get What You Want (encore)
- Brown Sugar (encore)



Rolling Stones in Groningen

The Rolling Stones are coming again to The Netherlands for an open air concert at wednesday june the second in Groningen. 80.000 tickets are on sale now!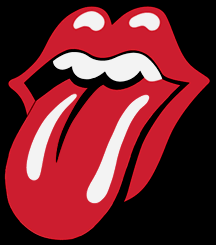 This page has been visited

times.

---
Quick jump to Gillespy's sub-pages:
(some are in Dutch)